Northridge wins 2021 UDIA Residential Development Award
Oct 2021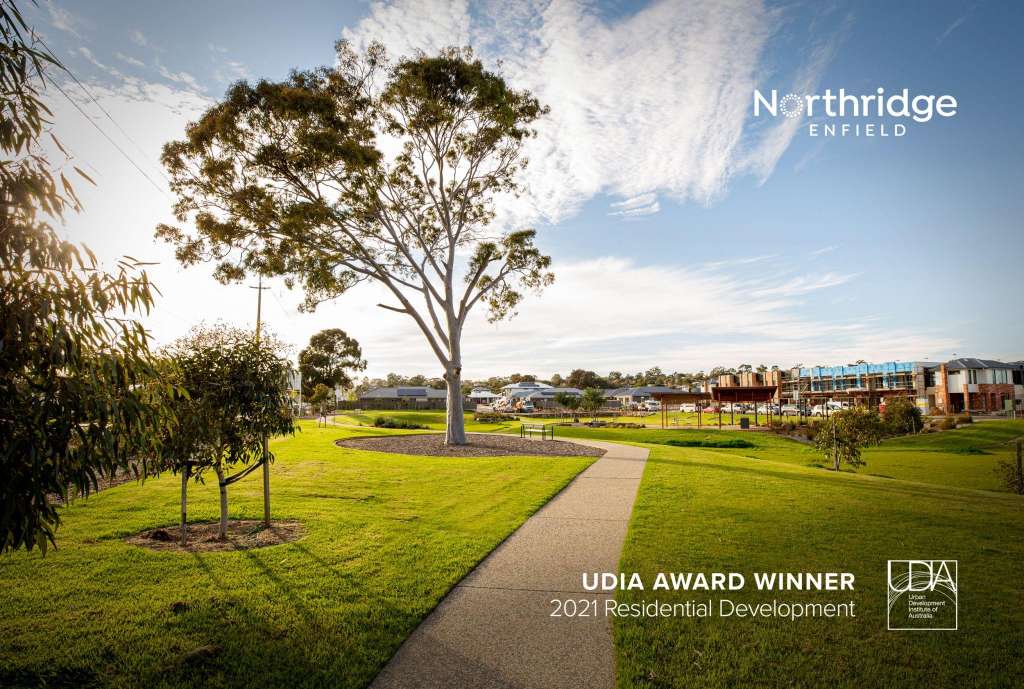 We are incredibly proud to share that Northridge - Enfield won the 2021 UDIA Residential Development Award.
The judges provided some wonderful feedback... "Position perfect, Northridge - Enfield, is a vibrant inner-city residential destination with carefully designed and diverse living options available".
Located on the old Enfield High School site, the Northridge master plan provides diverse living choices, designed to provide affordable living options that are well connected and maximise the benefits of the surrounding open space.

A key strategic element of Northridge, was our partnership with volume builder Fairmont Homes. This close working relationship enabled our team to design and develop a diverse range of turn-key fixed price products and quickly bring them to market. While our core sales consisted of detached single storey allotments, the second half of the project has featured modern and affordable high density housing options that have expanded our customer base.
Thanks to all our brilliant project partners that made this possible.
Fairmont Homes Group
MC2 Studio
TMK Consulting Engineers
Klik Advertising
Tripodi Group
Alexander Symonds